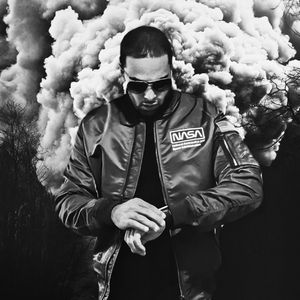 AROZO grew up as an athlete most of his life but has transitioned into a musical & visual artist throughout the past 11 years.
Creating music and graphic designs has been part of the journey as living right outside of Manhattan has had such great influence on AROZO's creativity.
AROZO developed a sharp eye and a keen ear and now wants to implement this exact combination into the NFT space.
Graphics and music are on deck for Collection drops and ways to utilize these potential tokens for certain elements such as Merch, Events, & Music, etc.
The style is very simplistic and sharp. Modern looks with minimalistic character.
Attractive, elegant, luxurious, eye-catching forms of craftsmanship. The brand aims to mirror the preceding traits.
A mixture of Music, Fashion, Art, Web 3, and Lifestyle. Supporters will also have opportunities for partial ownership of mining revenues and profits.
AROZO OUT